Connected Vehicles Opportunity
What we used to think of simply as telematics has evolved to something much bigger, and is referred to as connected vehicles. It started primarily as navigation and GPS services and then GM introduced OnStar and the game changed. Now there is Sync, which started with Microsoft and Ford, mbrace from Mecedes Benz, Lexus Enform and safety connect, to name some of the more notable offerings.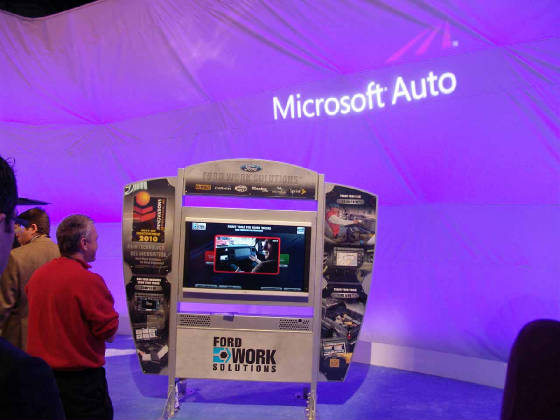 There continues to be an increasing amount of talk about connected vehicles. The promise of everyday life and all its social media options continuing as we move about in our vehicles is really amazing. Add to that the possibility of vehicle-to-vehicle and vehicle-to-infrastructure communications, and the scenario is nothing short of a chapter out of a science fiction novel.

When all of the connected vehicle bells and whistles become a reality there will be a huge opportunity to retrofit existing cars and light trucks on the road. So when will it become a reality?

The answer depends on who you listen to or what you read. In some cases it looks like we will see the full blown technology in just a couple of years, but there are some hurdles to overcome first. Keep in mind that the huge benefits also come with risks centered around safety, security, liability and privacy.

Even though dedicated short range communications (DSRC) needed to make it all possible already exist, the issue of data security and privacy has not been resolved yet. One of the many efforts around the world is the Connected Vehicle Proving Center (CVPC) at the University of Michigan which is working with various non-profit, community based, telecommunications and automotive related companies to find solutions.

There is even a trade association facilitating the progress toward connected vehicles: Connected Vehicle Trade Association (CVTA), and they had their first ever international conference in April 2009. The International Summit on the State of the Connected Vehicle was jointly sponsored by CVTA, the Michigan Department of Transportation and SAE.

Expect all the major OEMs to offer a connected vehicle solution of some type by 2015. But it's clear that starting with Ford and rapidly moving through the rest of the auto industry, automotive interiors will be built from the ground up around Internet connectivity.

That's a huge change, even though the technology for in-car Internet connectivity has already been around for a while, using hand-held devices and aftermarket accessories that are not original equipment in your car. What's new is that the car companies will start building interiors with that in mind, something that only the original-equipment manufacturers can do.

The new Ford systems will debut this year on the 2011 Ford Edge, and next year on the 2012 Ford Focus, an all-new, redesigned model. MyLincoln Touch will be standard equipment on new Lincolns beginning with 2011 Lincoln MKX later this year.

At the rate things are going now there should be nearly 70 million connected vehicles on US roads by then. CSM Worldwide has predicted that by 2015, 45 percent of all vehicles will offer connected services in North America. In fact, it will become standard on most luxury vehicles.
Will that bring the market to the tipping point? Will consumers who own existing vehicles be in the market for connected vehicle technology?

The answer is pretty much yes. Younger drivers (keep in mind we add nearly 4 million new drivers each year) will be less concerned with privacy and more inclined to want the connected vehicle capability. They have lived their whole lives having connectivity available to them, why should that stop when they get into a vehicle. Aging baby boomers will want some of the capability but will require a guarantee that their privacy is secure.

Informa Telecoms & Media has reported that at the end of 2008 there were 92.5 million mobile social networking users globally. By the end of 2013 Informa expects that population to have grown to more than 640 million. Telematics Update has projected that the European connected vehicle market will reach 6.2 billion euros by 2013.

In any case here is another opportunity for our industry to capitalize on a new trend in automotive technology.