Trends & Outlook Report Quarterly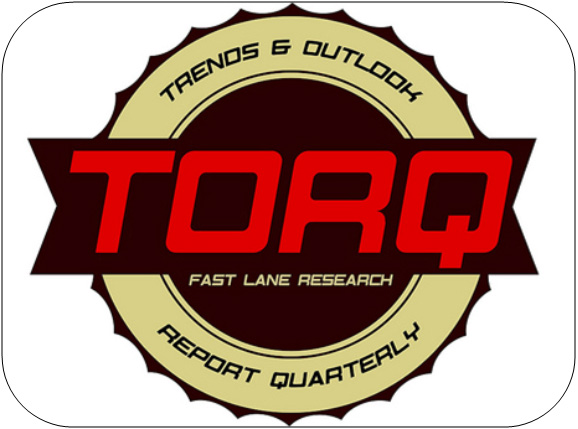 The environment performance parts and accessories company executives work in is becoming increasingly complex, and changes are coming more and more frequently. Every three months Fast Lane Research will issue a Trends & Outlook Report Quarterly (TORQ) covering a range of topics that have the potential to impact industry business. Some topics will receive regular updates while others specific to the time of year the report is released will be featured when appropriate.

The TORQ reporting will be flexible enough to capture rapidly emerging factors that will affect the industry while updating baseline benchmark data. The information presented will be a combination of primary and secondary data. The primary data will be the result of surveys and interviews with industry thought-leaders. The secondary data will be sourced from reputable research firms, industry publications and governmental agencies.

The TORQ is available on a paid subscription basis. The annual subscription is $200.