FLRNews - Issue No. 41
Flowmaster Now Part Of The B&M Automotive Group

The B&M Automotive Group announced the addition of Flowmaster, Inc. to its portfolio of automotive performance industry brands. An industry leader in exhaust technology, Flowmaster Inc., will now become an integral part of the B&M Racing and Performance, Hurst Shifters, and Hurst Driveline Conversions team of outstanding aftermarket brands.
Flowmaster Now Part Of The B&M Automotive Group
No More Saleen Cars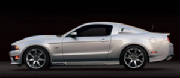 Revstone announced that it will refocus its strategy in performance vehicles to become a second stage manufacturer and a distributor of aftermarket performance parts. The move will allow the company - which currently produces Saleen Performance Vehicles and Saleen Speedlab parts - to leverage its size and customer relationships to provide a wider range of high performance offerings to consumers.
No More Saleen Cars
Americans Really Do Love Their Cars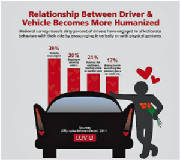 Whether it was love at first sight or a relationship that developed over time and many miles, there's no denying it -- drivers love their vehicles. With the holiday dedicated to love just around the corner, a national survey conducted by Jiffy Lube International shows that drivers shower their rides with affection just as they do a close friend or family member.





Americans Really Do Love Their Cars More Mopar Accessories For Ram Trucks In 2011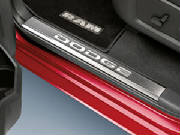 Last year, Chrysler Group's Mopar brand nearly doubled accessory sales. This year, Mopar announced that it will expand its portfolio by 1,500 items and offer more than 9,000 accessories for Chrysler, Dodge, Fiat, Jeep and Ram vehicles.
More Mopar Accessories For Ram Trucks In 2011

Leasing Rebound From 2011 Through 2015

Auto Lease Guide (ALG) announced that it expects a significant resurgence in the automobile leasing market in 2011 that will continue through 2015. The luxury market is predicted to lead the charge with a lease penetration rate of nearly 43 percent by 2012, while lease penetration in the mainstream market will increase to 17.5 percent over the next two years.
Leasing Rebound From 2011 Through 2015
Classic Cars Hit Record Internet Traffic

AutoTrader Classics hit a record traffic month in January of over 864,370 unique visitors. The number surpassed its previous record traffic month of 842,850 in August 2010. The milestone demonstrates AutoTrader Classics' leadership in connecting classic car enthusiasts and increased popularity of the site, driven by growth in the classic car enthusiast market and advertising efforts in 2010.
Classic Cars Hit Record Internet Traffic
Outlander Breaks Five Guiness World Records Within 24-Hour Period

2011 Mitsubishi Motors North America, Inc., (MMNA), announced its Outlander (SUV) and Outlander Sport (CUV) have become the most awarded family of all-wheel drive vehicles by breaking five Guinness World Records® within a 24-hour period by any vehicle in its class. This historic feat becomes the latest marketing campaign for Mitsubishi, demonstrating the company's spirit of innovation and highlighting their sophisticated All-Wheel Control System.
Outlander Breaks Five Guinness World Records Within 24-Hour Period
Industry Press Releases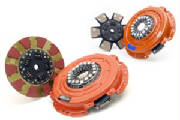 Twenty five new press releases from industry companies. Products covered include engine products, truck products, exhaust products, suspension and brakes, tools and more.
Industry Press Releases